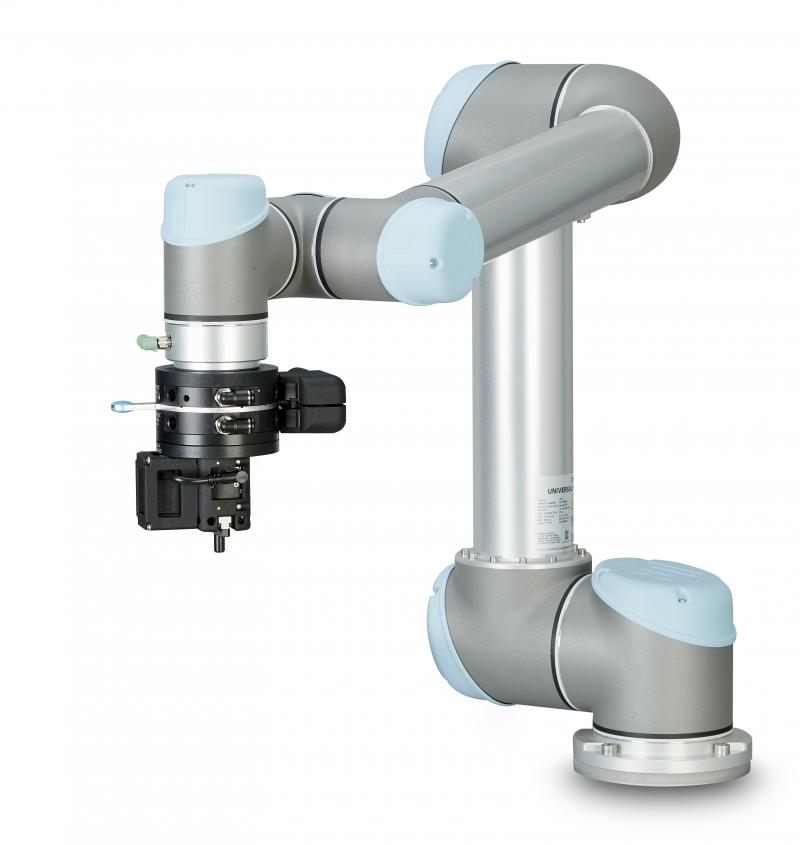 Collaborative robots or Cobots are doing a serious advance. They focus on the safe collaboration of man and Robot and create new automation applications. 
 Universal Robots is one of the leading brands that produce Cobots

 
 Gimatic is specialist in End of Robot Arm tools

 
In order to be able to mount Gimatic grippers on the UR cobots, Gimatic has developed a number of kits.  
No additional electrical cables are required along the robot arm because the kits connect directly to the M8 connector of the CoBot.  
Electric 2 finger parallel gripper
Capacitor Box to capture the problems of limited peak flow of some cobots 

 
Contact us for detailed information