Aluminium and stainless steel silos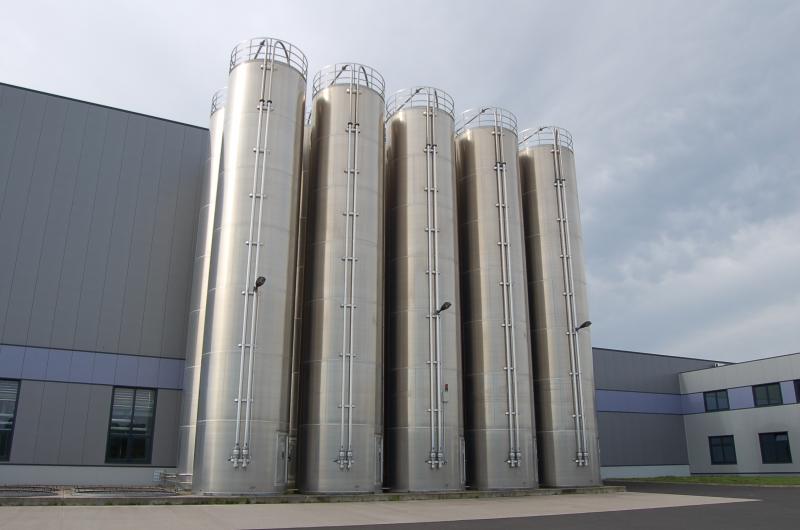 Technical information
Aluminium silos are often used in the plastic, food and chemical industries to store lightweight bulk materials. The silos are weatherproof, have an almost unlimited lifespan and are the best outside alternative for the storage of large amounts of raw materials (a bulk weight up to 12.0 kN/m³).
Stainless steel silos are used for bulk materials up to 20 kN/m³, with specific quality requirements (cd's, food or pharmaceutical applications), or for raw materials with abrasive characteristics. They are suitable for foods such as starch, flour, sugar and dextrose.
We offer standard silo diameters of 2400, 3000, 3500 and 4200 mm. The height of the aluminium can vary between 5 and 30m, with a storage volume between 20 up to 400 m³. Depending on the fluidity of the raw material the outlet cone will be executed in 60° or 90°. The silo equipment varies in function of the application. Detailed brochures with descriptions of all these options are available.
Detailed brochure available with descriptions of all these possibilities .